Contact Info
If you want to buy / consult, please go through Red Ginseng Tacy Showroom
(No. 9 - 89/38/34 Lac Long Quan Street, Cau Giay District, Hanoi City, Vietnam)
See the product directly or contact:
Hotline:

0913 308 159


Tel:

024. 66 574 009


Mobile:

0947 786 763


Email:

info@tacy.com.vn
Red Ginseng Tacy Showroom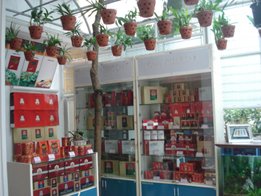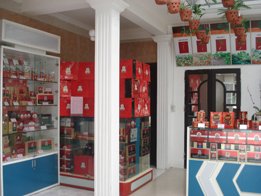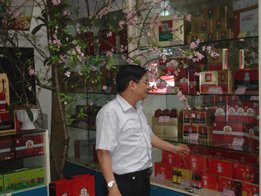 Korea Ginseng Corporation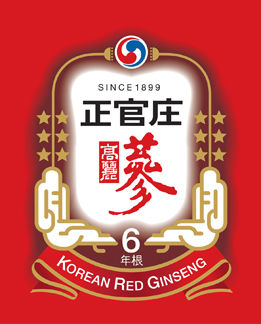 Statistical access
Total:
15.933.401
Access Day:
684
Online:
4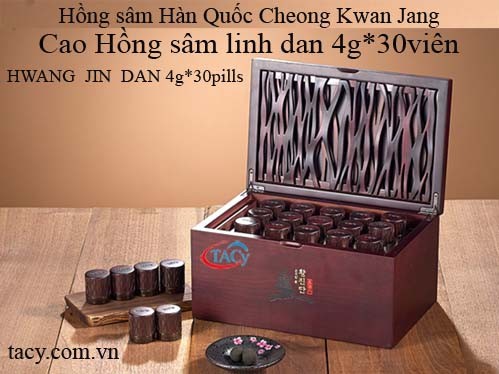 Korean Red Ginseng Extract Pill - Hwangjindan 30
EAN-13: 8809332391983
. Price: 13,160,000 vnđ
. Production Company:
Korea Ginseng Corp.,(KGC)
. Address:
71 Beotkkot-gil, Daedeok-Gu, Daejeon Republic of Korea
. Trademark:
Cheong Kwan Jang
. Ingredients:
Red ginseng (Earth) powder 34%, Korean Red Ginseng Powder 2%, Kumsa phellinus linteus mushroom, Velvet extract powder, Angelica concentrate, Corn oil powder, Top mushroom extract powder, Rehabpowder, soybeanpowder, Honey, glycerin, Natural flavoring agent
. Suggested Use:
Adult can take 1pill per serving, once a day, before or after meals
. Storage:
at room temperature
. Status:In stock
Hwang jin Dan (4g*30pills)
Made from the top 2% Jisam (Earth Grade) roots, handpicked by the Korean Red Ginseng master as the main ingredient, and formulated with precious adjuncts such as deer antler, Korean angelica roots, cornus fruit, and phellinus linteus, this is a premium Korean Red Ginseng product.

Power of centuries-long tradition
Precious dans (or pills in English) elaborately crafted with our 100 years of knowhow combined with our traditional secret methods, accumulated and proven for centuries.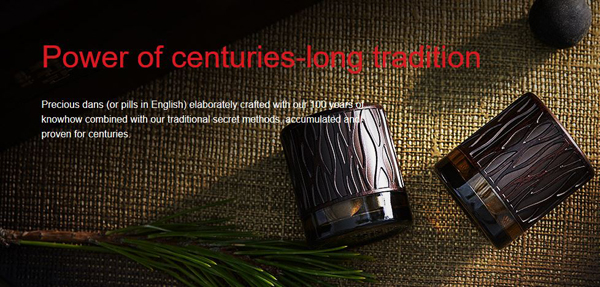 Centuries of traditional wisdom
A scientifically developed product, in which traditional knowhow meets modern lifestyle
Finest ingredients
Using the finest Heaven Grade roots as the main ingredient and highly-coveted deer antler crowns from New Zealand (adjuncts,) this product is perfectly formulated with our traditional wisdom.
One pill, once a day
These chewable pills are easy to carry and swallow. Just chew one pill a day without water, anywhere, anytime.
Highly Recommended for Those
Easy to carry and swallow

Convenient and individually packaged. Just chew one pill a day without water.

Stamina enhancer

For those who are physically exhausted

Premium ingredients

For those who prefer premium ingredients like Korean Red Ginseng

Stress-relief

For those who want to relieve stress
Nutrition Facts
Serving Size : 1pills, Up to 1 times daily
| | | |
| --- | --- | --- |
| Amount Per Serving | Content | % Daily Value |
| Calories | 10kcal | |
| Total Carbohydrates | 2g | 1% |
| Sugars | | |
| Protein | 1g under | 1% |
| Fat | 0g | 0% |
| Sodium | 5mg | 0% |
| Index component | Ginsenoside Rg1+Rb1+Rg3 5mg | |
| | |
| --- | --- |
| Ingredients | Red ginseng(Earth)powder 34%, Korean Red Ginseng Powder 2%, Kumsa phellinus linteus mushroom, Velvet extract powder, Angelica concentrate, Corn oil powder, Top mushroom extract powder, Rehabpowder, soybeanpowder, Honey, glycerin, Natural flavoring agent |
| Expiration Date | 2 years from the production year |
| Category | Health Functional Food |
CONTACT INFO
If you want to buy / consult, please go through Red Ginseng Tacy Showroom
(No. 9 - 89/38/34 Lac Long Quan Street, Cau Giay District, Hanoi City, Vietnam)
See the product directly or contact:
Hotline:

0913 308 159


Tel:

024. 66 574 009


Mobile:

0947 786 763


Email:

info@tacy.com.vn
Category Products