Contact Info
If you want to buy / consult, please go through Red Ginseng Tacy Showroom
(No. 9 - 89/38/34 Lac Long Quan Street, Cau Giay District, Hanoi City, Vietnam)
See the product directly or contact:
Hotline:

0913 308 159


Tel:

024. 66 574 009


Mobile:

0947 786 763


Email:

info@tacy.com.vn
Red Ginseng Tacy Showroom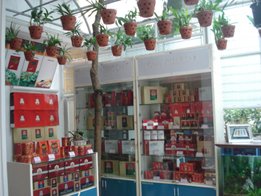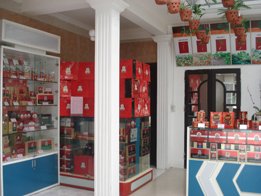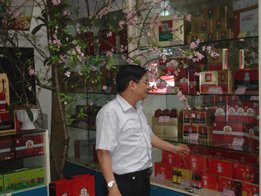 Korea Ginseng Corporation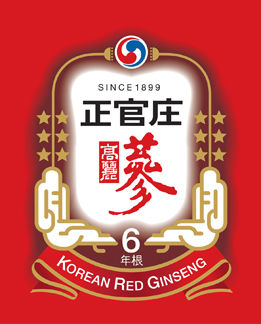 Statistical access
Total:
15.879.375
Access Day:
3.276
Online:
7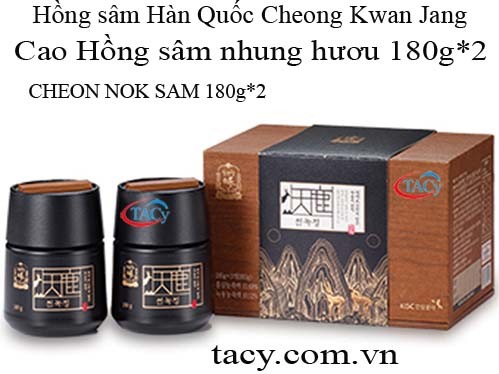 Korean Red Ginseng Heaven Velvet Extract 180g 2 Bottles
EAN-13: 8809332395523
. Price: 9,870,000 vnđ
. Production Company:
Korea Ginseng Corp.
. Address:
71 Beotkkot-gil, Daedeok-Gu, Daejeon Republic of Korea
. Trademark:
Cheong Kwan Jang
. Ingredients:
Red ginseng concentrate(6-years-grown, solids 66%, red ginseng ingredient 70mg/g over, Korean) 21.68%, Velvet concentrate(solids 16%, New Zealand) 10.12%, fructooligosaccharide,...
. Suggested Use:
Adult can take 6g per serving, 2times a day, before or after meals.
. Storage:
at room temperature
. Status:In stock
Cheon Nok Sam 180g*2bottles
This premium extract is made from certified safe, free-range deer antler velvet and premium Korean red ginseng extract in a traditional and powerful formula.
Cheon Nok Sam is made from the careful selection of healthy dear antlers reared in the clean environment, based on the wisdom of traditional Korean medical prescriptions and the technology and care of Korea Ginseng Corp. This is a very special antler product customized to people who hope for a healthy life full of vitality.
[180g x 2 bottles]
Recommended for people who :
- Have weak physical health and immune system
- Feel fatigue due to overwork, stress and irregular life pattern
- Easily feel tired and exhausted
- Lack physical vitality
Directions
-Twice daily, using the enclosed spoon, take two spoonfuls (6 g) of extract, and stir in warm water.
-Add honey, to sweeten, as desired.

Notice
-Avoid exposure to direct sunlight; keep in a cool, dry place.
-Screen ingredients carefully for possible allergies.
-If pregnant, nursing, or on medication, consult your doctor prior to use.
-Take care when opening jar to avoid injury or breaking the glass.
-Vetetable matter may clump; this is normal and does not affect the quality or fuction of the product.
-Keept Out of the reach of children.
CONTACT INFO
If you want to buy / consult, please go through Red Ginseng Tacy Showroom
(No. 9 - 89/38/34 Lac Long Quan Street, Cau Giay District, Hanoi City, Vietnam)
See the product directly or contact:
Hotline:

0913 308 159


Tel:

024. 66 574 009


Mobile:

0947 786 763


Email:

info@tacy.com.vn
Category Products