Contact Info
If you want to buy / consult, please go through Red Ginseng Tacy Showroom
(No. 9 - 89/38/34 Lac Long Quan Street, Cau Giay District, Hanoi City, Vietnam)
See the product directly or contact:
Hotline:

0913 308 159


Tel:

024. 66 574 009


Mobile:

0947 786 763


Email:

info@tacy.com.vn
Red Ginseng Tacy Showroom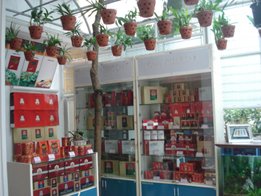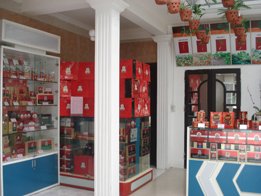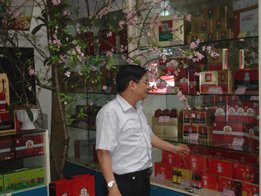 Korea Ginseng Corporation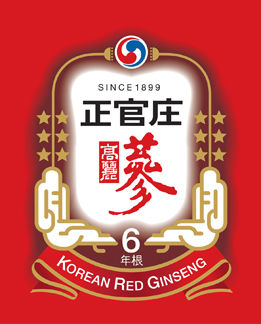 Statistical access
Total:
15.879.688
Access Day:
3.589
Online:
3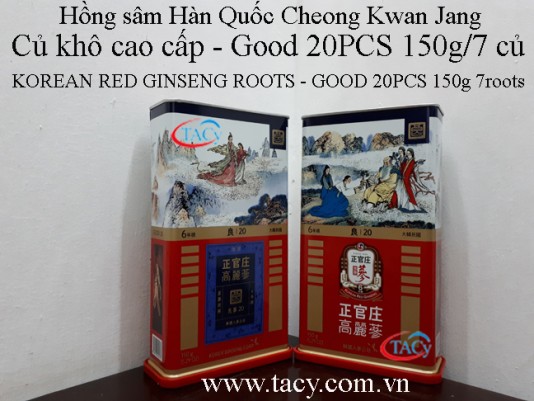 Korean Red Ginseng Roots - Good 20PCS 150g 7roots
EAN-13: 8809023002235
. Price: 4,022,000 vnđ
. Production Company:
Korea Ginseng Corp.
. Address:
100 Pyeongchon - dong, Daedeok - Gu, Taejon, Republic of Korea
. Trademark:
Cheong Kwan Jang
. Ingredients:
100% Red Ginseng 6 years old
. Status:In stock
KGC KOREAN RED GINSENG
GOOD 20PCS 150G/7 ROOTS
KGC's Ginseng Roots are six-year-old red ginseng carefully handpicked by ginseng masters. They feature the finest quality and are high in scarcity. Ginseng Roots are divided into Heaven, Earth, Good and Cut Ginseng according to their internal structure, shape, color and surface.
CONTACT INFO
If you want to buy / consult, please go through Red Ginseng Tacy Showroom
(No. 9 - 89/38/34 Lac Long Quan Street, Cau Giay District, Hanoi City, Vietnam)
See the product directly or contact:
Hotline:

0913 308 159


Tel:

024. 66 574 009


Mobile:

0947 786 763


Email:

info@tacy.com.vn
Category Products