Contact Info
If you want to buy / consult, please go through Red Ginseng Tacy Showroom
(No. 9 - 89/38/34 Lac Long Quan Street, Cau Giay District, Hanoi City, Vietnam)
See the product directly or contact:
Hotline:

0913 308 159


Tel:

024. 66 574 009


Mobile:

0947 786 763


Email:

info@tacy.com.vn
Red Ginseng Tacy Showroom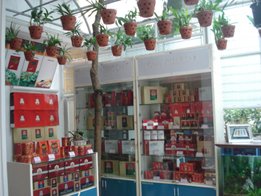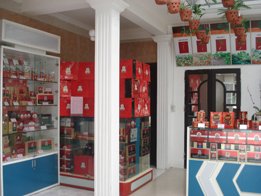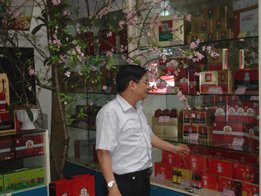 Korea Ginseng Corporation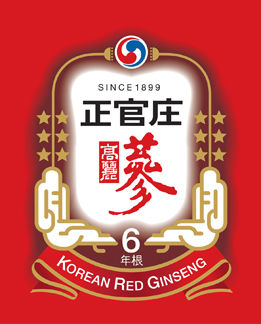 Statistical access
Total:
15.879.899
Access Day:
3.800
Online:
7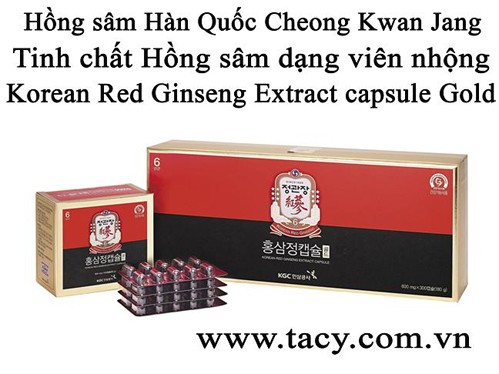 KOREAN RED GINSENG EXTRACT CAPSULE GOLD 300 capsules
EAN-13: 8809023008237
. Price: 3,870,000 vnđ
. Production Company:
Korea Ginseng Corp.
. Address:
100 Pyeongchon - dong, Daedeok - Gu, Taejon, Republic of Korea
. Status:In stock
Korean Red Ginseng Extract Capsule Gold
Korean Red Ginseng Extract capsules made by concentrating Korean Red Ginseng (the main ingredient) and adding adjuncts such as grape seed oil, lecithin and wheat germ oil. This extract capsule is especially popular among women.
SALES UNIT

600mg * 100capsule / 600mg * 300capsule
2capsules per serving

3times a day

before or after meals

at room temperature
Enjoy Korean Red Ginseng Extracts anywhere, anytime
Enjoy the benefits of Korean Red Ginseng at work, on a business trip, while traveling or even during exercise!
Korean Red Ginseng concentrated extract with a mild flavor

Made especially for those who dislike the bitterness of Korean Red Ginseng.

Convenient Korean Red Ginseng concentrated extract

Korean Red Ginseng made into capsules and packaged with PTP, easy to carry and consume.

Health functional food

Helps build the immune system, relieves fatigue, boosts memory, and improves blood circulation by inhibiting platelet aggregation.

Since 1991

Manufactured and sold since 1991, it has been one of CheongKwanJang's long-loved products.
Highly Recommended for Those
Mild

For those who dislike the bitter taste of Korean Red Ginseng Extract

Convenient

For those who are looking for Korean Red Ginseng that is easy to consume and carry

Affordable price

For those looking for affordable Korean Red Ginseng products

Anywhere, anytime

For those who go on frequent business trips or travel often
Nutrition Facts
Serving Size : 2capsules, Up to 2 times daily
Nutrition Facts

| Amount Per Serving | Content | % Daily Value |
| --- | --- | --- |
| Calories | 25kcal | |
| Total Carbohydrates | 1g | 0% |
| Sugars | | |
| Protein | 0g | 0% |
| Fat | 2.5g | 5% |
| Sodium | 0mg | 0% |
| Index component | Ginsenoside Rg1+Rb1+Rg3 4.2mg | |
Ingredients
Ingredients

| | |
| --- | --- |
| Ingredients | Red ginseng농축powder(6-years-grown, solids 95%, Ginsenoside Rg1+Rb1+Rg3 4.5mg/g, Korean)35% (raw material mixing ratio : red ginseng body 70%, red ginseng radicle 30%), 소맥Pear아유(Germany, 밀), palm oil(말레이시아산), Grape seed oil, beeswax, lecithin(soybean), d-α-tocopherol |
| Expiration Date | 2 years from the production year |
| Category | Health Functional Food |
CONTACT INFO
If you want to buy / consult, please go through Red Ginseng Tacy Showroom
(No. 9 - 89/38/34 Lac Long Quan Street, Cau Giay District, Hanoi City, Vietnam)
See the product directly or contact:
Hotline:

0913 308 159


Tel:

024. 66 574 009


Mobile:

0947 786 763


Email:

info@tacy.com.vn
Category Products