Contact Info
If you want to buy / consult, please go through Red Ginseng Tacy Showroom
(No. 9 - 89/38/34 Lac Long Quan Street, Cau Giay District, Hanoi City, Vietnam)
See the product directly or contact:
Hotline:

0913 308 159


Tel:

024. 66 574 009


Mobile:

0947 786 763


Email:

info@tacy.com.vn
Red Ginseng Tacy Showroom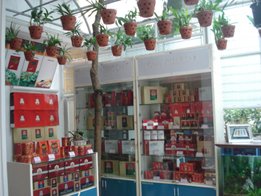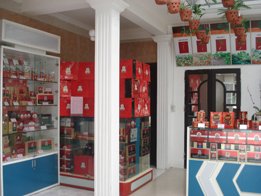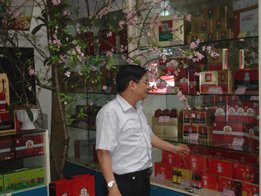 Korea Ginseng Corporation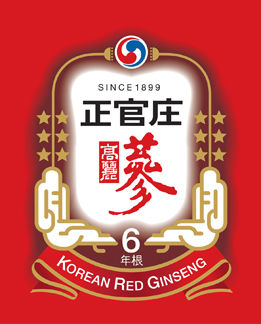 Statistical access
Total:
15.879.975
Access Day:
3.876
Online:
8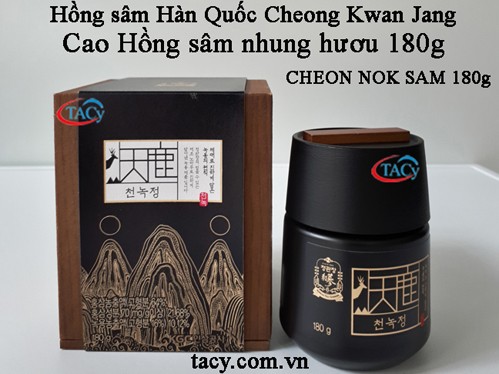 Cheon Nok Sam 180g
EAN-13: 8809332397527
. Price: 5,270,000 vnđ
. Production Company:
Korea Ginseng Corp.
. Address:
71 Beotkkot-gil, Daedeok-Gu, Daejeon Republic of Korea
. Trademark:
Cheong Kwan Jang
. Ingredients:
Red ginseng concentrate(6-years-grown, solids 66%, red ginseng ingredient 70mg/g over, Korean) 21.68%, Velvet concentrate(solids 16%, New Zealand) 10.12%, fructooligosaccharide,...
. Suggested Use:
Adult can take 6g per serving, 2times a day, before or after meals.
. Storage:
at room temperature
. Status:In stock
Premium deer antler products, made from carefully handpicked antlers of deer grown in natural environments, and formulated with traditional ingredients. With KGC's technology and devotion, these products are especially made for those who wish to lead a healthy life.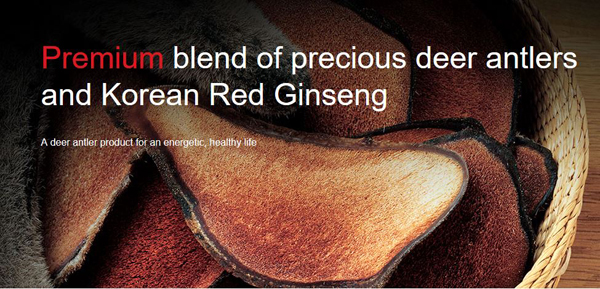 Healthy ingredients
Made from precious ingredients including 6-years-grown Korean Red Ginseng and New Zealand deer antlers
Elegant packaging
Elegant packaging with the master's elaborate craftmanship and devotion is a testament to its high-class status.
Health functional food
This Health functional food, rich in antioxidants, helps to build the immune system, relieve fatigue, boost memory, and improve blood circulation by inhibiting platelet aggregation.

Highly Recommended for Those
Clean product

For those who want to be reassured about the safety of deer antlers

Energy boost

For those who want to lead a heathy, young, and energetic life

Health care

For those who need to take care of their health and improve a run down immune system
Nutrition Facts
Serving Size : 6g, Up to 2 times daily
| | | |
| --- | --- | --- |
| Amount Per Serving | Content | % Daily Value |
| Calories | 20kcal | |
| Total Carbohydrates | 4g | 1% |
| Sugars | 1g | |
| Protein | 0g | 0% |
| Fat | 0g | 0% |
| Sodium | 10mg | 1% |
| Index component | | |
Ingredients
| | |
| --- | --- |
| Ingredients | Red ginseng concentrate(6-years-grown, solids 66%, red ginseng ingredient 70mg/g over, Korean) 21.68%, Velvet concentrate(solids 16%, New Zealand) 10.12%, fructooligosaccharide, Indigestible maltodextrin, Hwanggi concentrate(Korean), Vegetal Mix concentrate(Peony, Angelica, Cinnamon, Sabju, licorice, Rehab, Hwanggi, Celestial, Dermis), Angelica concentrate, jujube concentrate, Gold mix concentrate, Ginger concentrate, Schisandra concentrate |
| Expiration Date | 2 years from the production year |
| Category | Other processed products |
CONTACT INFO
If you want to buy / consult, please go through Red Ginseng Tacy Showroom
(No. 9 - 89/38/34 Lac Long Quan Street, Cau Giay District, Hanoi City, Vietnam)
See the product directly or contact:
Hotline:

0913 308 159


Tel:

024. 66 574 009


Mobile:

0947 786 763


Email:

info@tacy.com.vn
Category Products