Contact Info
If you want to buy / consult, please go through Red Ginseng Tacy Showroom
(No. 9 - 89/38/34 Lac Long Quan Street, Cau Giay District, Hanoi City, Vietnam)
See the product directly or contact:
Hotline:

0913 308 159


Tel:

024. 66 574 009


Mobile:

0947 786 763


Email:

info@tacy.com.vn
Red Ginseng Tacy Showroom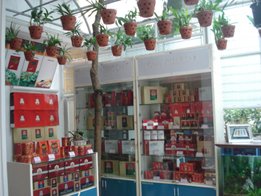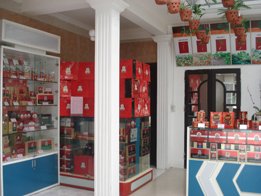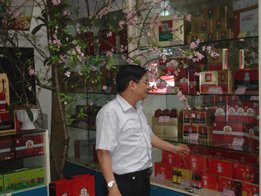 Korea Ginseng Corporation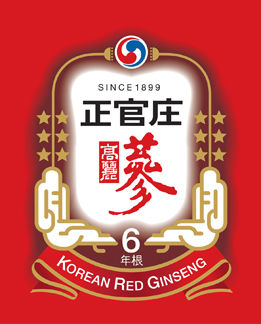 Statistical access
Total:
15.933.193
Access Day:
476
Online:
8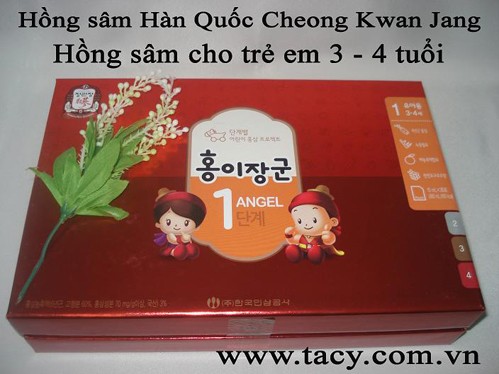 Korean Red Ginseng Kid Tonic KID 1 Step age 3 - 4
EAN-13: 8809332393628
. Price: vnđ
. Production Company:
Korea Ginseng Corp.
. Address:
100 Pyeongchon - dong, Daedeok - Gu, Taejon, Republic of Korea
. Trademark:
Cheong Kwan Jang
During the important development stage of preschool, KRG Kid Tonic Provides your children with immune enhancement to build solid foundation for health.
[15ml x 30 packs]
Distributed by: Korea Ginseng Corp.
MADE IN KOREA
Ingredients:
Other Ingredients: Purified water, Isomaltulose, Agave syrup, Fructo-Oligosaccharide, Galacto-Oligosaccharide, Pear Juice Concentrate, γ-Cyclodextrin, Natural flavors, Citric Acid.
Directions: Drink 1 pouch daily, under adult supervision.
Warning: Supervise children while they drink. Pouch edges may be sharp. Torn edges may present a choking hazard. If child has a medical condition or takes medication, consult doctor before use.
If child shows any adverse reactions, stop use and consult a doctor. Store pouches out of the reach of children. Avoid exposing pouches to direct sunlight, and keep in a cool, dry place.
CONTACT INFO
If you want to buy / consult, please go through Red Ginseng Tacy Showroom
(No. 9 - 89/38/34 Lac Long Quan Street, Cau Giay District, Hanoi City, Vietnam)
See the product directly or contact:
Hotline:

0913 308 159


Tel:

024. 66 574 009


Mobile:

0947 786 763


Email:

info@tacy.com.vn
Category Products