Contact Info
If you want to buy / consult, please go through Red Ginseng Tacy Showroom
(No. 9 - 89/38/34 Lac Long Quan Street, Cau Giay District, Hanoi City, Vietnam)
See the product directly or contact:
Hotline:

0913 308 159


Tel:

024. 66 574 009


Mobile:

0947 786 763


Email:

info@tacy.com.vn
Red Ginseng Tacy Showroom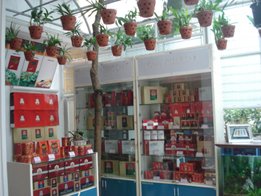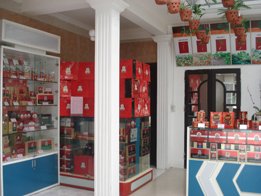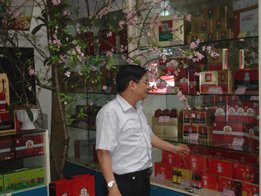 Korea Ginseng Corporation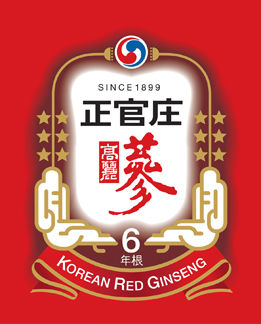 Statistical access
Total:
15.933.456
Access Day:
739
Online:
9
I-Pass Junior
A product formulated to meet the needs of growing upper elementary and middle school students. With 6-years-grown Korean Red Ginseng as the main ingredient, it helps build immunity and stamina.
SALES UNIT

50ml*30pouches
1pouch per serving

once a day

before or after meals

at room temperature
A smart and healthy solution for growing children!
A smart and healthy solution for each stage of growth. Improve the stamina, fatigue and immunity of your children while they study!
Highly Recommended for Those
10 to 12 years of age

Growing children ages 10 - 12

Immunity-boosting

For teens who want to take care of their daily health

Anti-fatigue

For tired students in need of energy
Nutrition Facts
Serving Size : 1pouches, Up to 1 times daily
Nutrition Facts

| Amount Per Serving | Content | % Daily Value |
| --- | --- | --- |
| Calories | 30kcal | |
| Total Carbohydrates | 7g | |
| Sugars | 3g | |
| Protein | 0g | 0% |
| Fat | 0g | 0% |
| Sodium | 5mg | 0% |
| Index component | Ginsenoside Rg1+Rb1+Rg3 7.4mg | |
Ingredients
Ingredients

| | |
| --- | --- |
| Ingredients | red ginseng concentrate(6-years-grown, solids 60%, Ginsenoside Rg1+Rb1+Rg3 5.5mg/g, Korean)5.0% (raw material mixing ratio:red ginseng body75%, red ginseng radicle25%), Purified water, Vegetal Mix concentrate{Hwanggi(Korean), Angelica(Korean), Wolfiporia, jujube, Bamboo leaves}, Cyclotrichine syrup, Palatinos, Crystalline fructose, Galactooligosaccharide(milk), Pear concentrate(Korean), Cyclodextrin, Brown rice embryo fermented extract powder, Natural herb flavour, Shell fermented organic acid calcium(milk), Bilberry concentrate Powder, Yeast extract powder, Vitamin C Xanthan gum, Vitamin B6 hydrochloride, Vitamin B1 hydrochloride, Vitamin B2Sodium phosphate ester |
| Expiration Date | 2 years from the production year |
| Category | Health Functional Food |
CONTACT INFO
If you want to buy / consult, please go through Red Ginseng Tacy Showroom
(No. 9 - 89/38/34 Lac Long Quan Street, Cau Giay District, Hanoi City, Vietnam)
See the product directly or contact:
Hotline:

0913 308 159


Tel:

024. 66 574 009


Mobile:

0947 786 763


Email:

info@tacy.com.vn
Category Products