Contact Info
If you want to buy / consult, please go through Red Ginseng Tacy Showroom
(No. 9 - 89/38/34 Lac Long Quan Street, Cau Giay District, Hanoi City, Vietnam)
See the product directly or contact:
Hotline:

0913 308 159


Tel:

024. 66 574 009


Mobile:

0947 786 763


Email:

info@tacy.com.vn
Red Ginseng Tacy Showroom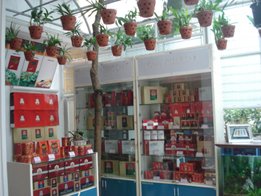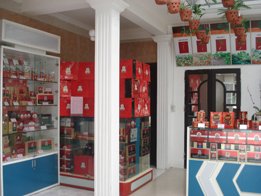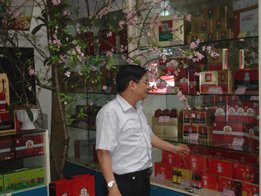 Korea Ginseng Corporation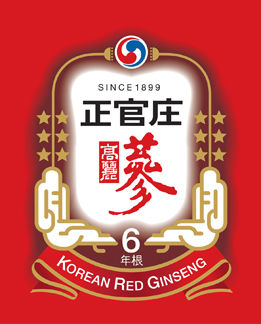 Statistical access
Total:
15.899.937
Access Day:
11.417
Online:
1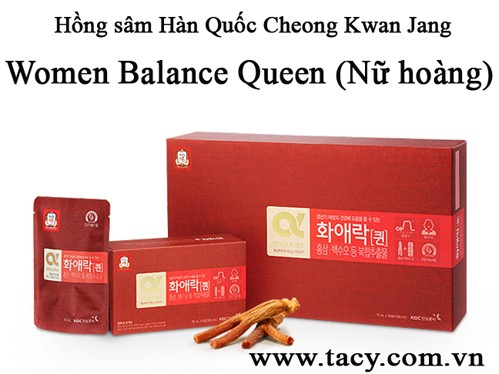 Korean Red Ginseng Women Balance Queen
EAN-13: 8809332393024
. Price: 3,450,000 vnđ
. Production Company:
Korea Ginseng Corp.
. Address:
100 Pyeongchon - dong, Daedeok - Gu, Taejon, Republic of Korea
. Trademark:
Cheong Kwan Jang
. Status:Productions Halting
Women's Balance
Stay young and healthy!
A female health tonic made from 6-years-grown Korean Red Ginseng and formulated with high-quality traiditional herbs such as Peony root, bamboo leaf, Poria root, Atractylodes japonica koidzum rhizome, and Angelica gigas nakai root, and other ingredients such as soybean, pomegranate, cranberry and lemon balm, as adjuncts.
SALES UNIT

70ml X 30pouches
1pouch(90ml)

once a day

before or after meals

at room temperature
A basic line for
women's health care!
Women's Balance (Hwa-Ae-Rak) is CheongKwanJang's specialized women's health brand which let women live a dream life: a life in harmony, love and happiness. Since its launch in 2003, Women's Balance has addressed women's health issues in staying young and healthy and will continue on the path.
Health benefits of Korean Red Ginseng

A health functional food for women during menopause, rich in antioxidants, which helps build the immune system, relieves fatigue, boosts memory, and improves blood circulation by inhibiting platelet aggregation.

Top 5 traditional herbs

Formulated with traditional herbs, such as Peony root, bamboo leaf, Poria root, Atractylodes japonica koidzum rhizome, and Angelica gigas nakai root as adjuncts.

Adjuncts

Formulated with adjuncts such as pomegranate concentrate and lemon balm extract
Highly Recommended for Those
Women's health

For women who wish to stay young and healthy

Metabolic support

For those who want to support their metabolism

Female vitality

For women who want to boost their overall health

A happy and healthy life

For those in search of a healthy social life and a happy marriage
Nutrition Facts
Serving Size : 1pouches, Up to 1 times daily
Nutrition Facts

| Amount Per Serving | Content | % Daily Value |
| --- | --- | --- |
| Calories | 65kcal | |
| Total Carbohydrates | 16g | 5% |
| Sugars | 7g | |
| Protein | 0g | 0% |
| Fat | 0g | 0% |
| Sodium | 5mg | 0% |
| Index component | Ginsenoside Rg1+Rb1+Rg3 5.8mg | |
Ingredients
Ingredients

| | |
| --- | --- |
| Ingredients | red ginseng concentrate(6-years-grown,solids60%,Ginsenoside Rg1+Rb1+Rg3 5.5 mg/g,Korean) 2.5%(raw material mixing ratio : red ginseng body 75%, red ginseng radicle 25%), Purified water, fructooligosaccharide, Cyclotrichine syrup, Palatinos, Agave syrup, Vegetal Mix concentrate{Peony(Korean), Bamboo leaves(Korean), Wolfiporia(Korean), Atractylodes macrocephala Koidzumi(Korean), Angelica(Korean)}, Purple carrot concentrate(Turkey), Shell fermented organic acid calcium(milk), soybeanExtractpowder, Pomegranate concentrate, Magnesium chloride, Natural herb flavour, CranberryExtractpowder, Vitamin C Lemon balmExtractpowder, Vitamin B6 hydrochloride, Vitamin B2Sodium phosphate ester, Folic acid, VitaminD3Mix(Arabic Gum,sucrose,Corn starch, processd oil and fat, silicon dioxide, VitaminD3, Vitamin E) |
| Expiration Date | 2 years from the production year |
| Category | Health Functional Food |
CONTACT INFO
If you want to buy / consult, please go through Red Ginseng Tacy Showroom
(No. 9 - 89/38/34 Lac Long Quan Street, Cau Giay District, Hanoi City, Vietnam)
See the product directly or contact:
Hotline:

0913 308 159


Tel:

024. 66 574 009


Mobile:

0947 786 763


Email:

info@tacy.com.vn
Category Products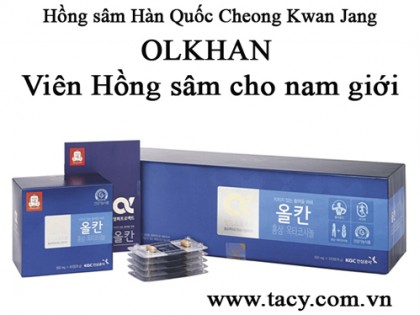 4.600.000 VND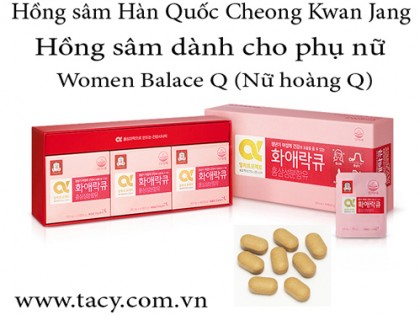 3.252.000 VND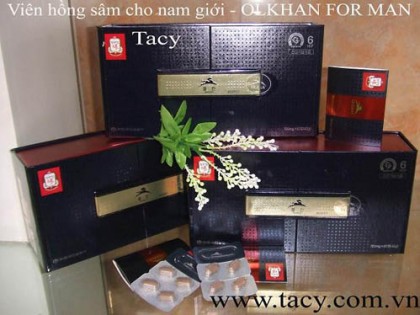 1.854.000 VND
Productions Halting