Contact Info
If you want to buy / consult, please go through Red Ginseng Tacy Showroom
(No. 9 - 89/38/34 Lac Long Quan Street, Cau Giay District, Hanoi City, Vietnam)
See the product directly or contact:
Hotline:

0913 308 159


Tel:

024. 66 574 009


Mobile:

0947 786 763


Email:

info@tacy.com.vn
Red Ginseng Tacy Showroom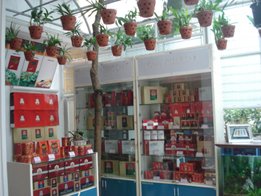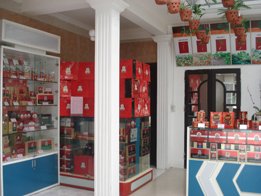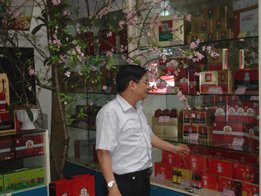 Korea Ginseng Corporation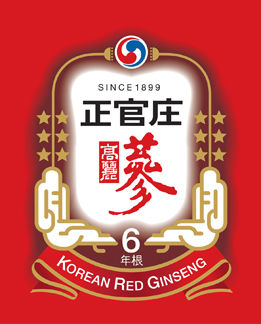 Statistical access
Total:
15.879.777
Access Day:
3.678
Online:
4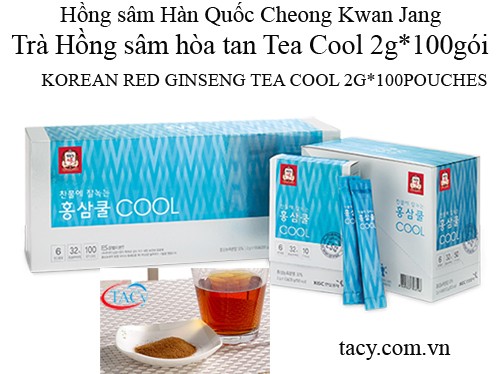 Tea Cool 100pouches 2g
EAN-13: 8809332393529
. Price: 2,040,000 vnđ
. Production Company:
Korea Ginseng Corp.
. Address:
100 Pyeongchon - dong, Daedeok - Gu, Taejon, Republic of Korea
. Trademark:
Cheng Kwan Jang
. Status:In stock
Tea Cool (2g*100pouches)
Made with patented ES technology, Korea Red Ginseng Tea Cool dissolves instantly in both cold and hot water, as well as other beverages, so it can be enjoyed in a variety of ways.
1pouch/250ml water

to taste

always

at room temperature
Enjoy Korean Red Ginseng Tea Cool in as many ways as you can imagine!
Made with patented ES technology, it instantly dissolves so that you can enjoy it as a tea, use it as a dressing on your favorite dishes, and anything else you can think of.
High content of Korean Red Ginseng

Recharge with Korean Red Ginseng extract powder (32%) and enjoy newfound energy.

ES technology

The solubility of our powder has been improved remarkably thanks to our patented ES technology.

Multiple-usage

Use it in your favorite drinks and dishes

In any situation

Your health mate during outdoor activities, on a diet, at home, in the office, or even on the go!
Highly Recommended for Those
Health care

For those who want to improve stamina and energy

Korean Red Ginseng drinks

For those who enjoy Korean Red Ginseng drinks daily

For the whole family

For those who are looking for Korean Red Ginseng products for the whole family

Outdoor activities

Blend Korean Red Ginseng Tea Cool with water and enjoy!
Nutrition Facts
Serving Size : 1 pouches
Nutrition Facts

| Amount Per Serving | Content | % Daily Value |
| --- | --- | --- |
| Calories | 10kcal | |
| Total Carbohydrates | 2g | 1% |
| Sugars | 1g under | |
| Protein | 0g | 0% |
| Fat | 0g | 0% |
| Sodium | 0mg | 0% |
| Index component | | |
Ingredients
Ingredients

Ingredients

Crystalline glucose, Korean Red Ginseng Powder(6-years-grown, solids 95%, red ginseng ingredient 105mg/g over, Korean) 32%, jujube concentrate (Korean), dextrin,

Syrup per beat

Expiration Date

2 years from the production year

Category

Tea(solid tea)
CONTACT INFO
If you want to buy / consult, please go through Red Ginseng Tacy Showroom
(No. 9 - 89/38/34 Lac Long Quan Street, Cau Giay District, Hanoi City, Vietnam)
See the product directly or contact:
Hotline:

0913 308 159


Tel:

024. 66 574 009


Mobile:

0947 786 763


Email:

info@tacy.com.vn
Category Products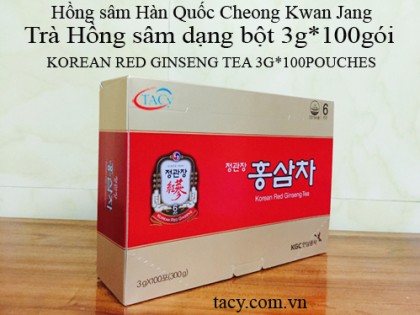 1.003.000 VND
In stock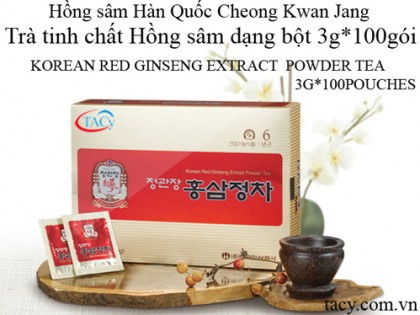 2.568.000 VND
In stock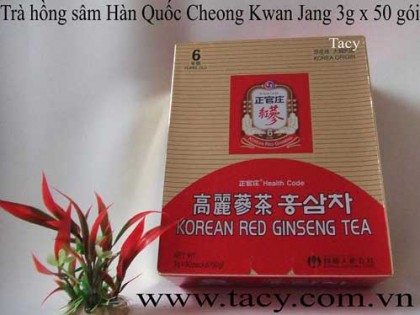 533.000 VND
Productions Halting