Contact Info
If you want to buy / consult, please go through Red Ginseng Tacy Showroom
(No. 9 - 89/38/34 Lac Long Quan Street, Cau Giay District, Hanoi City, Vietnam)
See the product directly or contact:
Hotline:

0913 308 159


Tel:

024. 66 574 009


Mobile:

0947 786 763


Email:

info@tacy.com.vn
Red Ginseng Tacy Showroom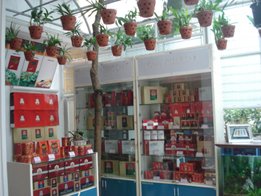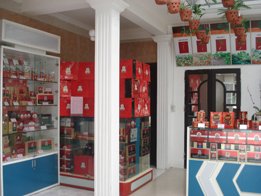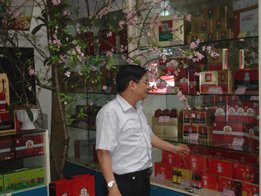 Korea Ginseng Corporation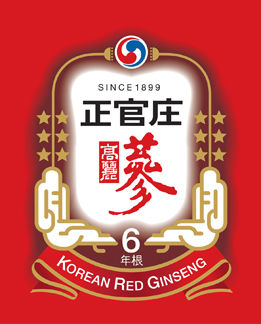 Statistical access
Total:
15.879.815
Access Day:
3.716
Online:
8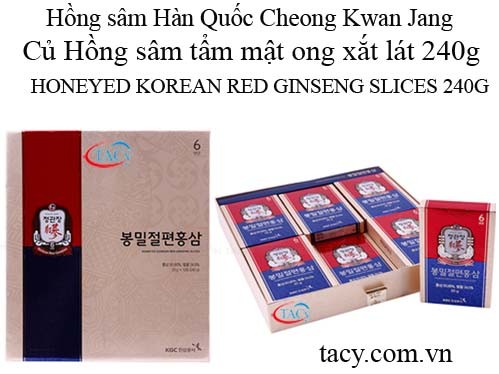 Honeyed Korean Red Ginseng Slices 240g
EAN-13: 8809332392222
. Price: 2,610,000 vnđ
. Production Company:
Korea Ginseng Corp.
. Address:
846, Heungsu-ro, Gyuam-myoen, Buyeo-gun, Chungcheongnam-do, Korea
. Trademark:
Cheong Kwan Jang
. Ingredients:
Red ginseng (6-years-grown, Korean) 50.85% (raw material mixing ratio : red ginseng body 100%), Honey (Korean) 24.5%, isomaltooligosaccharide, Fish Collagen.
. Suggested Use:
to taste, always
. Storage:
at room temperature
. Status:In stock
Honyed Korean Red Ginseng Slices (20g*12pouches)
Korean Red Ginseng Slices was soaked in honey and then dried, It makes it easy to get red ginseng easily and easily wherever you go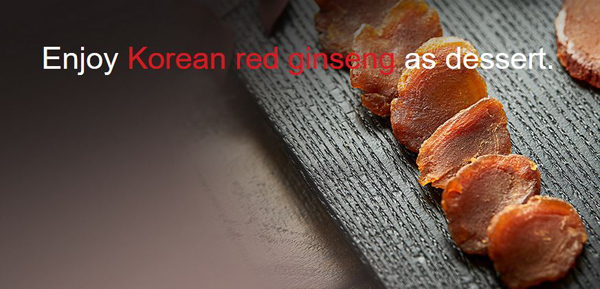 6-years-grown Korean red ginseng sliced and pickled in honey to make it more delicious.
Pouch packaging makes it easy to carry and consume.
Those who dislike the red ginseng's bitter taste can enjoy.

Highly Recommended for Those
Smoother taste
People who dislike bitter taste of Korean red ginseng
Classy gift
People who want to use Korean red ginseng as classy gift to give
Convenience
People who want to take Korean red ginseng at places they want to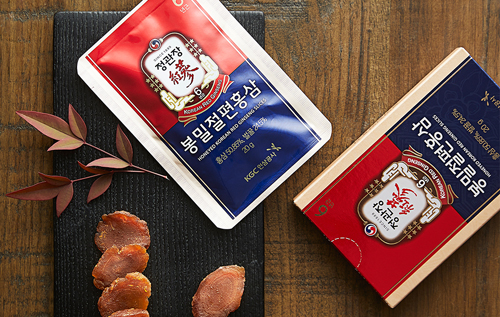 | | |
| --- | --- |
| Ingredients | Red ginseng (6-years-grown, Korean) 50.85% (raw material mixing ratio : red ginseng body 100%), Honey (Korean) 24.5%, isomaltooligosaccharide, Fish Collagen. |
| Expiration Date | 2 years from the production year |
| Category | Sugaring |
CONTACT INFO
If you want to buy / consult, please go through Red Ginseng Tacy Showroom
(No. 9 - 89/38/34 Lac Long Quan Street, Cau Giay District, Hanoi City, Vietnam)
See the product directly or contact:
Hotline:

0913 308 159


Tel:

024. 66 574 009


Mobile:

0947 786 763


Email:

info@tacy.com.vn
Category Products