Contact Info
If you want to buy / consult, please go through Red Ginseng Tacy Showroom
(No. 9 - 89/38/34 Lac Long Quan Street, Cau Giay District, Hanoi City, Vietnam)
See the product directly or contact:
Hotline:

0913 308 159


Tel:

024. 66 574 009


Mobile:

0947 786 763


Email:

info@tacy.com.vn
Red Ginseng Tacy Showroom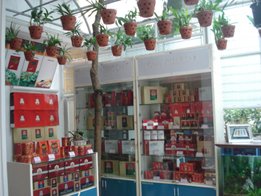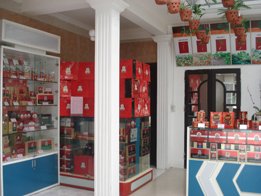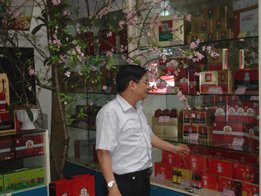 Korea Ginseng Corporation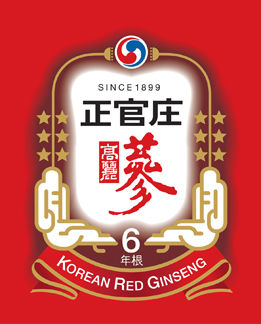 Statistical access
Total:
15.933.041
Access Day:
324
Online:
7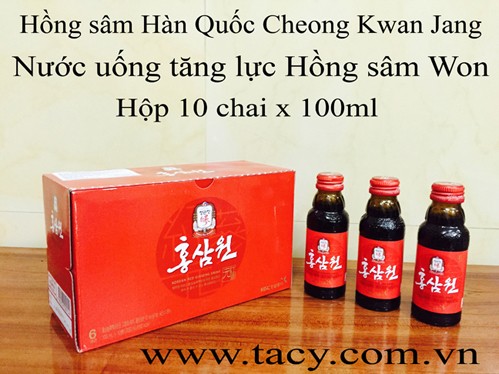 Korean Red Ginseng Drink HONG - SAM - WON
EAN-13: 8809023009142
. Price: 230,000 vnđ
. Production Company:
Korea Ginseng Corp.
. Address:
100 Pyeongchon - dong, Daedeok - Gu, Taejon, Republic of Korea
. Trademark:
Cheong Kwan Jang
. Status:In stock
Korean Red Ginseng Won Drink
Made with 6-years-grown Korean Red Ginseng cultivated under strict quality control and Korean traditional medicinal herbs, this is a drink you can enjoy with confidence.
SALES UNIT

100ml/bottle, 100ml * 10bottles
1bottle per serving to taste always at room temperature
A Red Potion to Restore Vitality
The longest traditional healthy energy drink in the Korean ginseng drink industry
Traditional Korean Red Ginseng drink

The health drink with the longest history in the Korean ginseng drink industry

A meaningful gift

Made with 6-years-grown Korean Red Ginseng extract and herbal blend extract, this drink effectively relieves fatigue, and makes for a meaningful gift
Highly Recommended for Those
Energy boost

For those who want to stay healthy, energetic, and young

Fatigue-relieving

For those who feel overworked and burnt out

Korean Red Ginseng drink

For those who enjoy drinking Korean Red Ginseng daily

Mild

For those who want a mild-flavored, less-bitter Korean Red Ginseng product
Nutrition Facts
Serving Size : 1bottles
Nutrition Facts

| Amount Per Serving | Content | % Daily Value |
| --- | --- | --- |
| Calories | 60kcal | |
| Total Carbohydrates | 15g | 5% |
| Sugars | 9g | |
| Protein | 0g | 0% |
| Fat | 0g | 0% |
| Sodium | 0mg | 0% |
| Index component | | |
Ingredients
Ingredients

| | |
| --- | --- |
| Ingredients | Purified water, isomaltooligosaccharide, red ginseng concentrate (6-years-grown, solids 60%, red ginseng ingredient 70 mg/g over, Korean) 0.36%, Vegetal Mix concentrate {jujube (Korean), Dried Ginger (Korean), Cinnamon, Gugija}, dextrin, malt sugar, Citric acid, combined congener (herb flavour) |
| Expiration Date | 2 years from the production year |
| Category | Red ginseng beverage |
CONTACT INFO
If you want to buy / consult, please go through Red Ginseng Tacy Showroom
(No. 9 - 89/38/34 Lac Long Quan Street, Cau Giay District, Hanoi City, Vietnam)
See the product directly or contact:
Hotline:

0913 308 159


Tel:

024. 66 574 009


Mobile:

0947 786 763


Email:

info@tacy.com.vn
Category Products
200.000 VND/Box 10bottles
In stock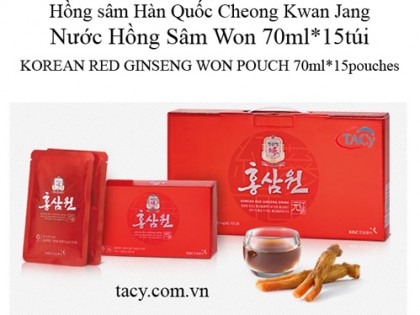 550.000 VNĐ/Hộp
In stock